I had no idea what awaited me inside this tea shop, I didn't even know that it was a tea shop. I was expecting coffee. Although, they do serve coffee, but I ordered a tea, but a different type of tea, because it got me curious. More of that later.
Then when I got inside, boom! I saw a large pink teddy bear! Plus other pink and red colours.
Look at that unassuming coffee shop, I'm so excited to drink a mug of coffee!

And…tadaaaa! A big pink teddy bear! I thought I entered a wrong room! Not only that. There are so many girls and children. I saw a few adults, that kind of assured me a bit hehe.

Since naa naman ko diri and it's also my first time, I just went straight to the counter and just order that coffee. But I could not find coffee in the menu board. I see shakes and milktea. Blended or cold milktea.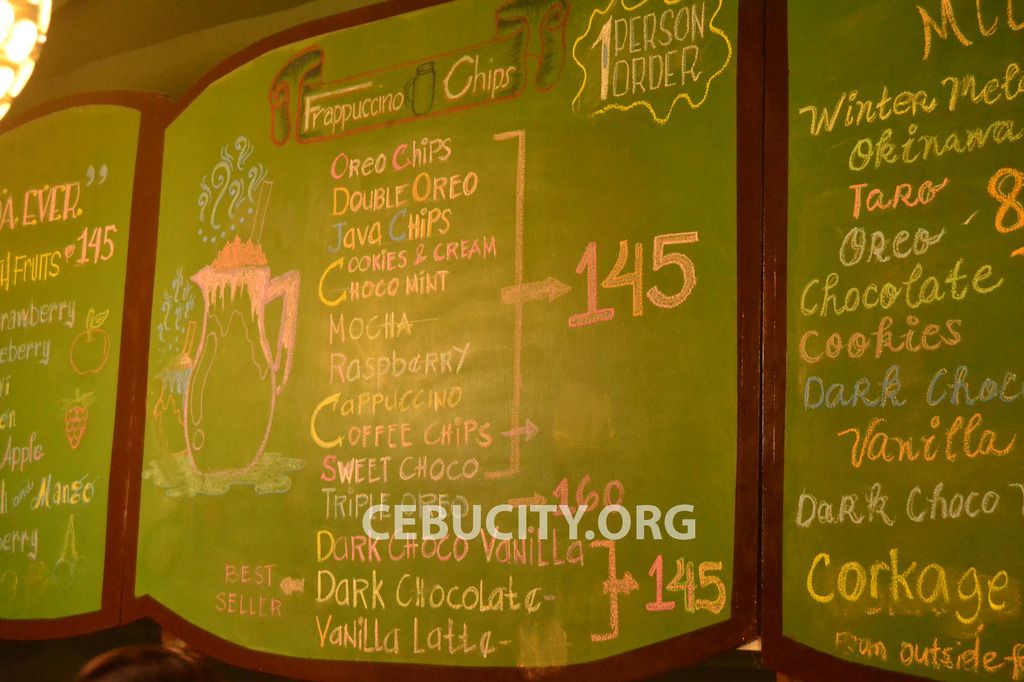 Pizza, cake and sandwich. Finally I can see coffee, but only two types of coffee. I asked for a hot tea, and they have only two as well, Bloom Rose tea and Bloom Chrysanthem, both for P120. Both names are new to my ears, but I just ordered the Bloom Rose.

I'm not exactly sure what these others are – milktea or fruit shake?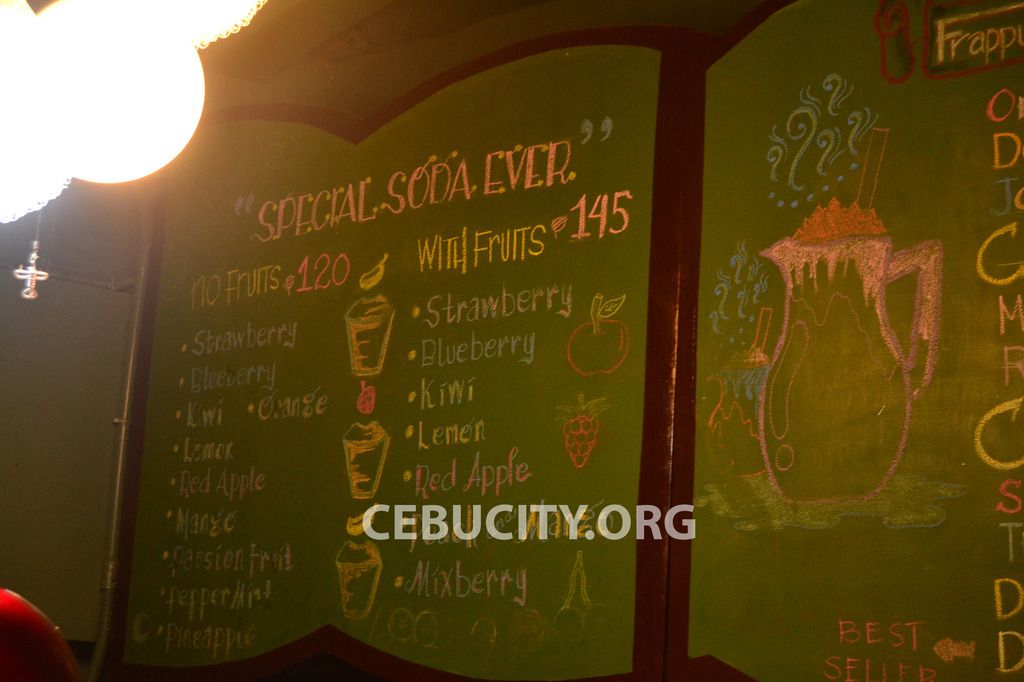 Here is the Bloom Rose tea, it's my first to drink this type of tea, and I didn't expect to see this. I was expecting the typical tea bag, dangling on the hot water.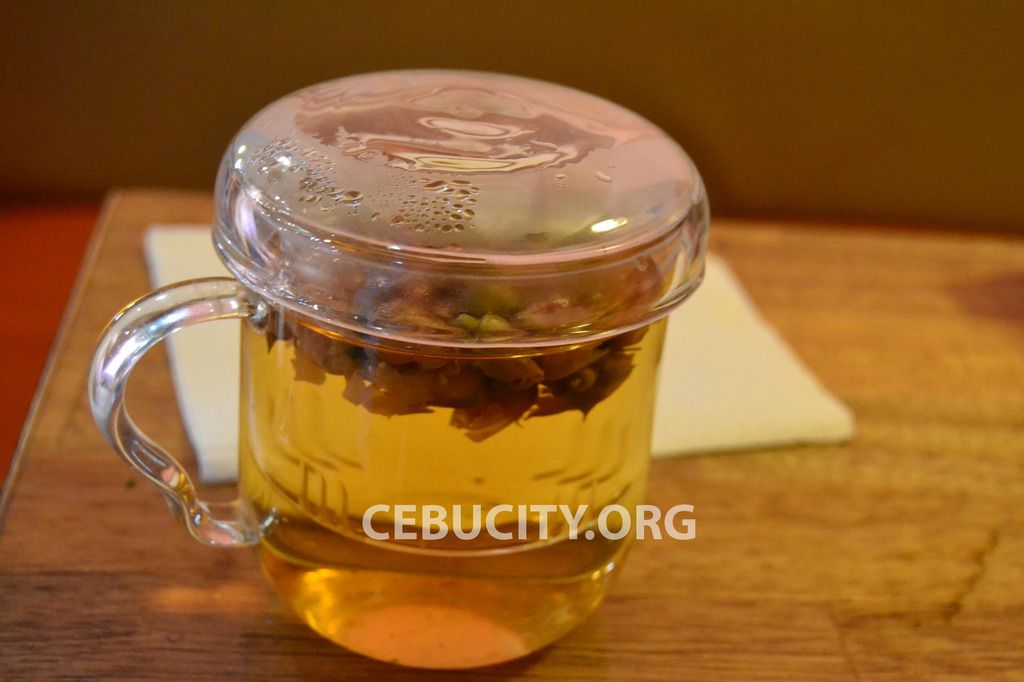 They're real roses! That tiny cup with the roses inside has holes in the bottom.

This is the cubicle I chose, I was a bit hesitant to get in. It has feminine colours and female objects on the table. But the other empty cubicles are similar to this one.

Oh, they're headbands with a Minnie Mouse ribbon hahaha.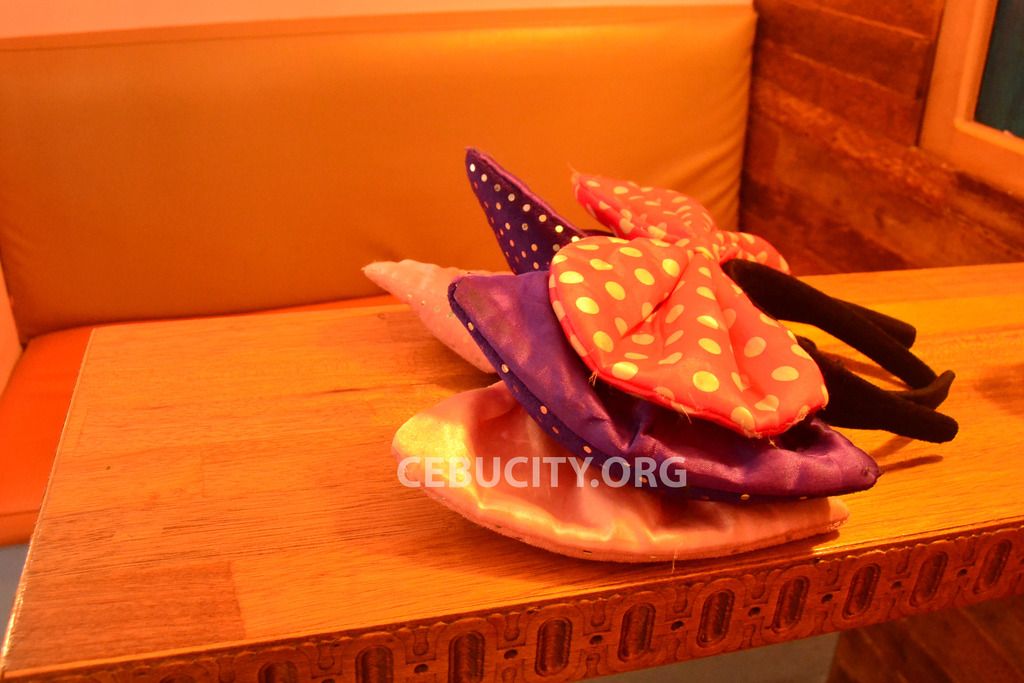 I just put this one while I'm drinking my hot Bloom Rose tea. What a perfect pair, indeed!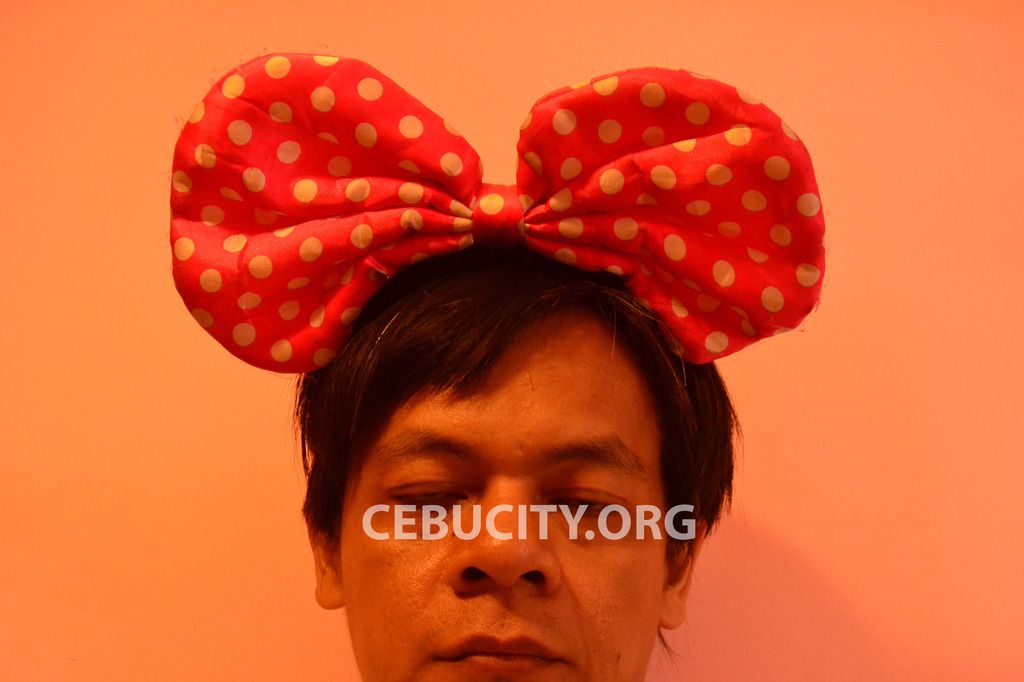 The biggest pink teddy bear of them all. At the back of it are pillow dolls and bears are ready to gang up on intimidated men.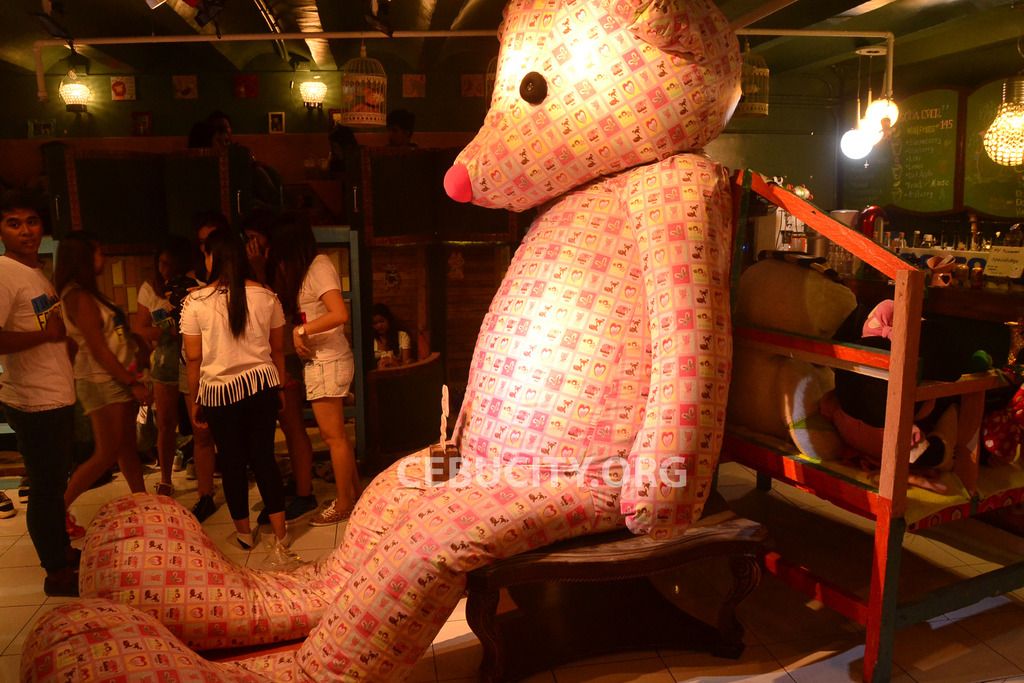 If you want to go here alone, prepare at least P200 pesos. If you're on a date, have P1,000 in your wallet to impress your girl!
Soda Cafe is located in Raintree Mall in General Maxilom (Mango Avenue)
Their Facebook page: https://www.facebook.com/SODA-CAFE-765400673509625/
Contact number:  0922 864 7999